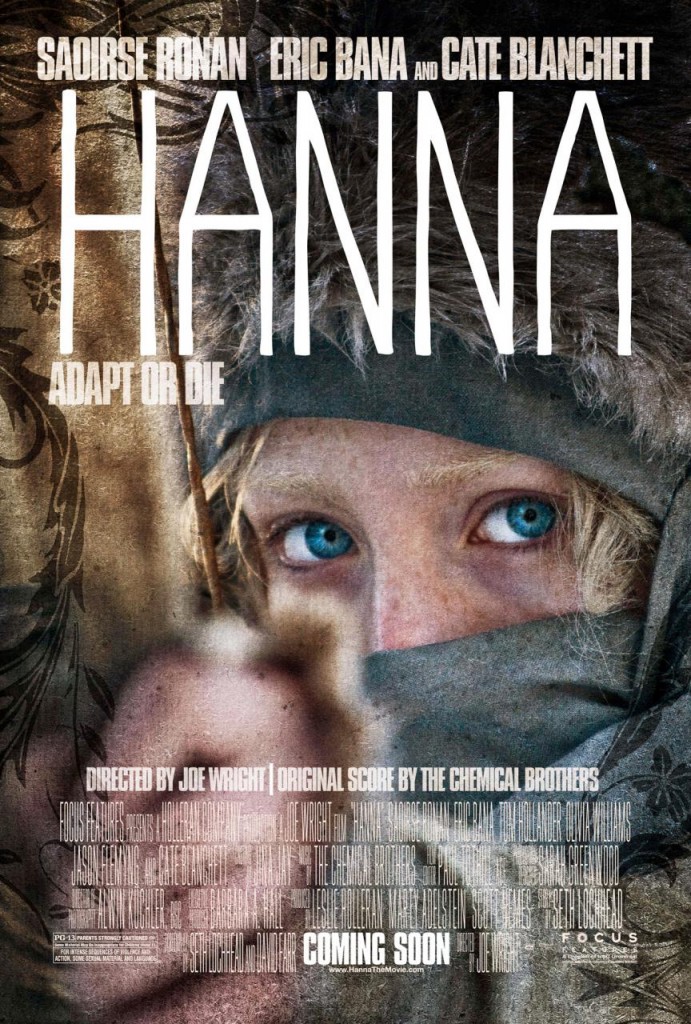 via moviecut
It's been a while since I reviewed a
movie
. It's partially because I don't have time to go to the theater but it's also because of the movie drought after the academy awards. Now that summer is fast approaching the block busters are starting to trickle in!
Hanna was in no way a filler movie. Director
Joe Wright
who also directed Atonement and Pride and Prejudice did a great job. Even though he has done mainly movies in the drama genre this action film was well paced. It had great action chase scenes, fight scenes and even an interesting story line revealed through out the film. The balance of story depth and action is a difficult challenge in movie making and although Wright did not succeed fully what did made the final cut was impressive.
The cinematography was aesthetically strong and edgy. Every time a fight scene began rave music (by The Chemical Brothers) started to play in the background. Videography reminded me of Kill Bill without the eye of Tarantino and Daft Punk's music in Tron with a different musicality. These are obviously guys who do what they do the best but that doesn't mean anybody else's vision is as entertaining. Hanna is artistically filmed that takes you from the arctic, the desert, to the camp fires and back alleys of America.
Saoirse as Susie Salmon in The Lovely Bones (via collider)
What's equally impressive is Saoirse Ronan ability to carry the film. Most notable for playing the lead role in Lovely Bones, Ronan proves she can turn the heat on as the raised-in-the-wild warrior girl. Not only are her bleached mane and brows exotically alluring her intensity and range of emotion in depicting this character proves she's a very promising young hollywood. She portrayed perfectly the teen angst in her character's savage motive to kill but also the longing of an alienated child to belong. She reportedly did many of her own stunts which is admirable. In short, Ronan proves she has the versatility to be delicate but also rugged when needed. She is one to watch.
So who would I recommend this movie to? Anyone who likes pretty movies with a need for more depth than the typical action movie. This movie shines in that department as well as those who wants to see great acting not only from Saoirse Ronan but also from the graceful and infallible actress Cate Blanchett. Although, there is a scene stealer who is a relative unknown that is responsible for half the laughs in the movie. She alone almost makes the movie worth watching but for everything else there's a lot going for the movie you won't be disappointed about.